ANNUAL BENEFIT DINNER
March 24, 2018, 5:30PM
Support Alaska Junior Theater at our Annual Benefit Dinner including a champagne reception, silent and live auctions and a special performance by Step Afrika!. This dazzling event generates funds that subsidize tickets for students, pay for bus transportation, and cover the cost of full scholarships for low-income children.
For information about table sponsorships or to purchase individual tickets, call our office at 272-7546.
---
THANK YOU
to the donors of the 2017 Anniversary Benefit Dinner
featuring Step Afrika! & the Zydeco Experience Band.
EVENT SPONSORS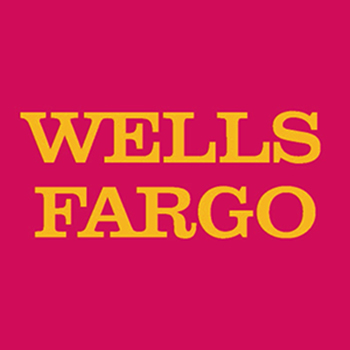 TABLE SPONSORS

Altman, Rogers & Co., BuzzBizz Creative, Carlile Transportation, Color Art Printing, Lainie Dreas, Lorrie & Morris Horning, Shawn Horning, Lynden Family of Companies, Kris Palmatier, Rasmuson Foundation, Real Estate Unlimited and YourAlaskaLink.

SILENT AUCTION SPONSORS

2 Friends Gallery, 907 Surplus, A Lakeside Bed & Breakfast, A.B.A.T.E. Of Alaska, Inc, AK Starfish Co., AJT Board of Directors, Aladdin's Fine Mediterranean, Alaska Aces, Alaska Airlines, Alaska Aviation Museum, Alaska Center For The Environment/Trailside Discovery Camp, Alaska Center For The Performing Arts, Alaska Chamber Singers, Alaska Dance Theatre, Alaska Dinner Factory, Alaska Heritage Museum at Wells Fargo, Alaska Junior Theater, Alaska Native Heritage Center, Alaska Peace Officers Association, Alaska Railroad Corporation, Alaska Sealife Center, Alaska Sea Kayakers, Alaska Wooden Spoon Co., Alaska Zoo, Alaskan Brewing Co., Alaskan Sweet Things, All About You Bodyworks, Allen & Peterson Cooking & Appliance Center, Bernice Allman, Alpenglow Acupuncture, LLC., Anchorage Classical Ballet, Anchorage Concert Association, Anchorage Marriott Downtown, Anchorage Museum, Anchorage Museum At The Rasmuson Center, Anchorage Opera, Anchorage School District, Anchorage Wine House, Arctic RoadRunner, Inc., Art by Vonnie, Artique, Ltd., Bagoy's Florist & Home, Bear ToothTheatre Pub/Moose's Tooth Pizzaria, Bell's Nursery, Blockbuster Video, Blue Iris Photgraphy, Bosco's, Boys & Girls Club, Bubbly Mermaid Champagne and Oyster Bar, Cabin Fever, Caffe D'arte, Capital Office Systems, Carrs/Safeway, Castle On O'Malley, D'Ana Castro, Catered Blessings Dessert First, Connie & Bill Chambers, Michael Chambers, Yvonne & Tyrone Charles, CIRI Alaska Tourism, Classic Toys, Cold Stone Creamery, Color Art Printing, ConocoPhillips Alaska, Copper Whale Inn, Costco, Cyrano's Theatre Company, David's Jewelers, Deha Yoga, Denali Family Dental Center, Denali Raft Adventures, Inc., Denali Zipline Tours, Dianne's Wild Fork Catering, Dimond Center Recreational Facilities, Dino's Donuts, Mary Knox Dodge, Doll House Pottery, Lainie Dreas, ELBY Charters, Fire Island Rustic Bakeshop, Firetap Alehouse Restaurant, FlightLinez Bootleg Canyon, For Fun Alaska, Fromagio's Artisan Cheese, Generous Health, Glacier View Cabins, Grande Denali Lodge, Gray Chiropractic Health Clinic, Great Alaska Council/Boy Scouts Of America, Great Alaska Pizza Co., Great Harvest Bread Company, H2Oasis Indoor Waterpark, Harp By Skookums, Harry J McDonald Memorial Center, Her Tern, Hilltop Ski Area, Hilton Anchorage Hotel, Holiday Station Stores, Humpy's Great Alaskan Alehouse, Husky Homestead, Inlet Tower Hotel & Suites, Mary & Tony Jackson, Ryan Jaramillo & Christie Watson, Jen's Restaurant, Jewel Lake Tastee Freeze, Sue Joyce, JPS Home Maintenance & Repair, Kaleidoscape Play Studio, Kare-N-Hands, Kenai Fjords Tours, Kobuk Coffee, Jim, Teri & Carolyn Kostka, Law Office Of Michael J. Walsh, Liz Bowen Glass Artist, Loft Hair Design, Logistics, LLC., Lowe's Home Improvement, Major Marine Tours, Marie's Beauty Salon & Supply, McGinley's Irish Pub, Miller's Landing, Tish & Russ Millette, Ann Morgester, Marie Motschman, Miller's Landing, Mr. Prime Beef, Odyssey Sleep Works, Inc., Office Of Senator Dan Sullivan, Office Of The Mayor, Ohana Media Group, Oil & Vinegar, Once In A Blue Moose, Over the Rainbow Toys, Ozarks, Pandora, Papa Murphy's Take and Bake Pizza, P.E.T. Project/Joann Shore, Sarah Cleary - Pampered Chef, Pendleton Fine Arts, PubHouse Gastropub, Putters Wild, Rayville TNT Sports, Red Robin Alaska, Inc./Pizza Studio, Rhonda Scott Art, Richardson Spouses' Club, Rise & Shine Bakery, Joe Romanosky, Round Table Pizza, Rover Trade Co., Sacks Cafe & Restaurant, Santa Ana Zoo, Scan Home, Scooper Trooper, LLC., SeaGalley, Alexis & Ryan Sheeder, Sheraton Anchorage Hotel & Ice Spa, ShuzyQ, Signature Land Services, SKHOOP, Smart Scandinavian Wear, LLC., Skinny Raven Sports, Sleep Comfort By Nerlands, Snow City Café, South Restaurant, Spenard Roadhouse, Jennifer & Bob Stratton, Stoney Creek Canopy Adventures, Studio 49, Subway Of Alaska, Summit Spice & Tea Co., Sullivan's Steakhouse, Sunshine Custom Promotions, Sweet Caribou, Talkeetna - Denali Zipline Tours, Pam Tanora, Tastee Freez, Virginia Taylor, Deanna Teders, Ted Stevens Anchorage International Airport, The Alaska Club West, The Chicago Cubs, The Midnight Sun Cakery, The Waterworks Spas & Saunas, Three Bears Farm, Tons Of Fun Entertainment, Angela Umstead, Uncle Joe's Pizzeria, Visit Anchorage, Vital Communications, Walgreens, The Waterworks Spas & Saunas, Welakahao Catamaran, Inc. Wells Fargo Bank, Wet N Wild Hawaii, What-A-Hooot, Donna Williams, Carla Wight and Karen & Brian Worthington.

FEATURED VIDEO
<! BEGIN RIGHT SIDE BAR>