SCHOOL PERFORMANCES
Recommended for Grades: Pre K - 8
NOVEMBER 1 – NOVEMBER 3, 2017
10:00 AM & 11:45 AM
PUBLIC PERFORMANCE
HALLOWEEN NIGHT
Great for ages 5 and up
TUESDAY, OCTOBER 31, 2017
7:00 PM
All shows in the Atwood Concert Hall
L. Frank Baum's tales of Dorothy and her adventures in Oz are his most beloved. In this fantastic new adaptation, follow the yellow brick road to Oz with Dorothy, Toto, the Tin Man, the Cowardly Lion and the Scarecrow, as you become a part of an immersive production with singing, dancing and acting alongside professional actors. When the cyclone comes, the entire theater enters the eye of the storm featuring images and theatricality using the sights and sounds from Baum's books and the world he lived in over a century ago.
The audience will sing; create sound effects; participate in call and response; and play Munchkins, Winkies, Crows and Flying Monkeys as we enjoy all the stories of Oz.
---
HALLOWEEN NIGHT SPECIAL EVENT!
Join Journey to Oz for a magical Halloween night performance and party your children will remember for a lifetime. Kids (and adults) come to the performance in costume because afterwards, all four levels of the Atwood Concert Hall lobby are opened for indoor trick-or-treating.
WANT YOUR COMPANY TO BE A PART OF THE HALLOWEEN PARTY?
Alaska Junior Theater's Trick-or-Treat Halloween party puts your organization or business in front of hundreds of children and their parents to pass out candy and your marketing materials within your booth space. It is a great way to distinguish yourself from your competitors because our audience are your clients and customers. Call 907-272-7546 for more information or download the Halloween Donation Form here.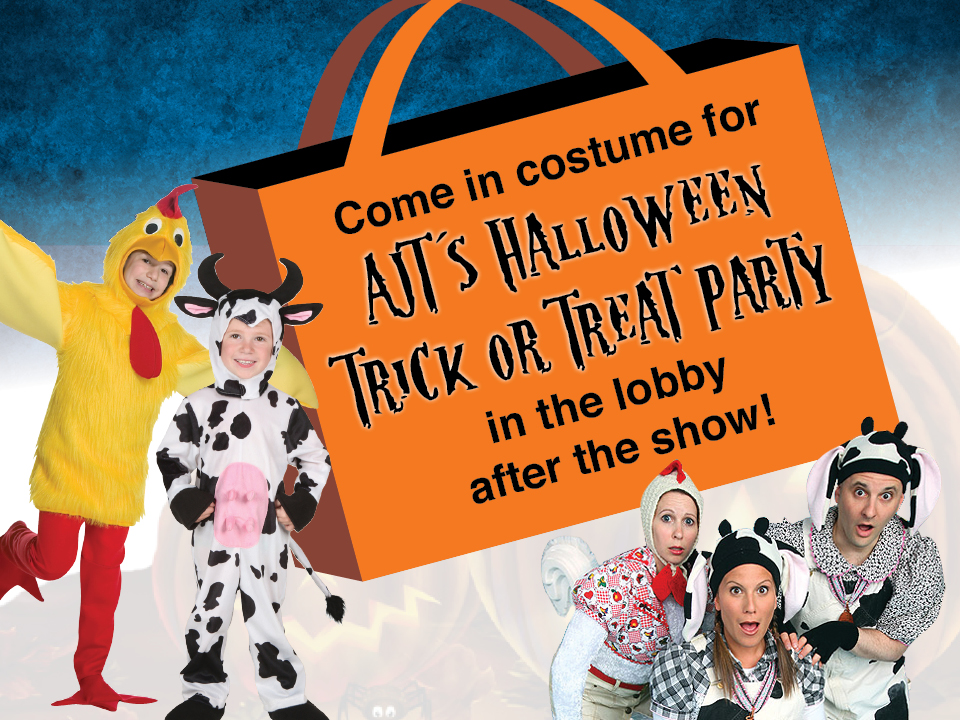 ---
Journey to Oz Workshops!
Public Library Reading and Craft Event: Wednesday, November 1, 2017 at 4:00PM at the Loussac Library. This community outreach event is open to the public and FREE to attend!